Don't miss the peak of the Eta Aquarid meteor shower on May 6
Stargazers will have another opportunity to witness a meteor shower as the Eta Aquarid begins its peak on Tuesday (May 5) until 3:00 a.m. on Wednesday (May 6).
The Eta Aquarid is a result of the Earth's passing close to the orbit of Halley's comet twice a year, according to Philippine Atmospheric, Geophysical and Astronomical Services Administration (PAGASA).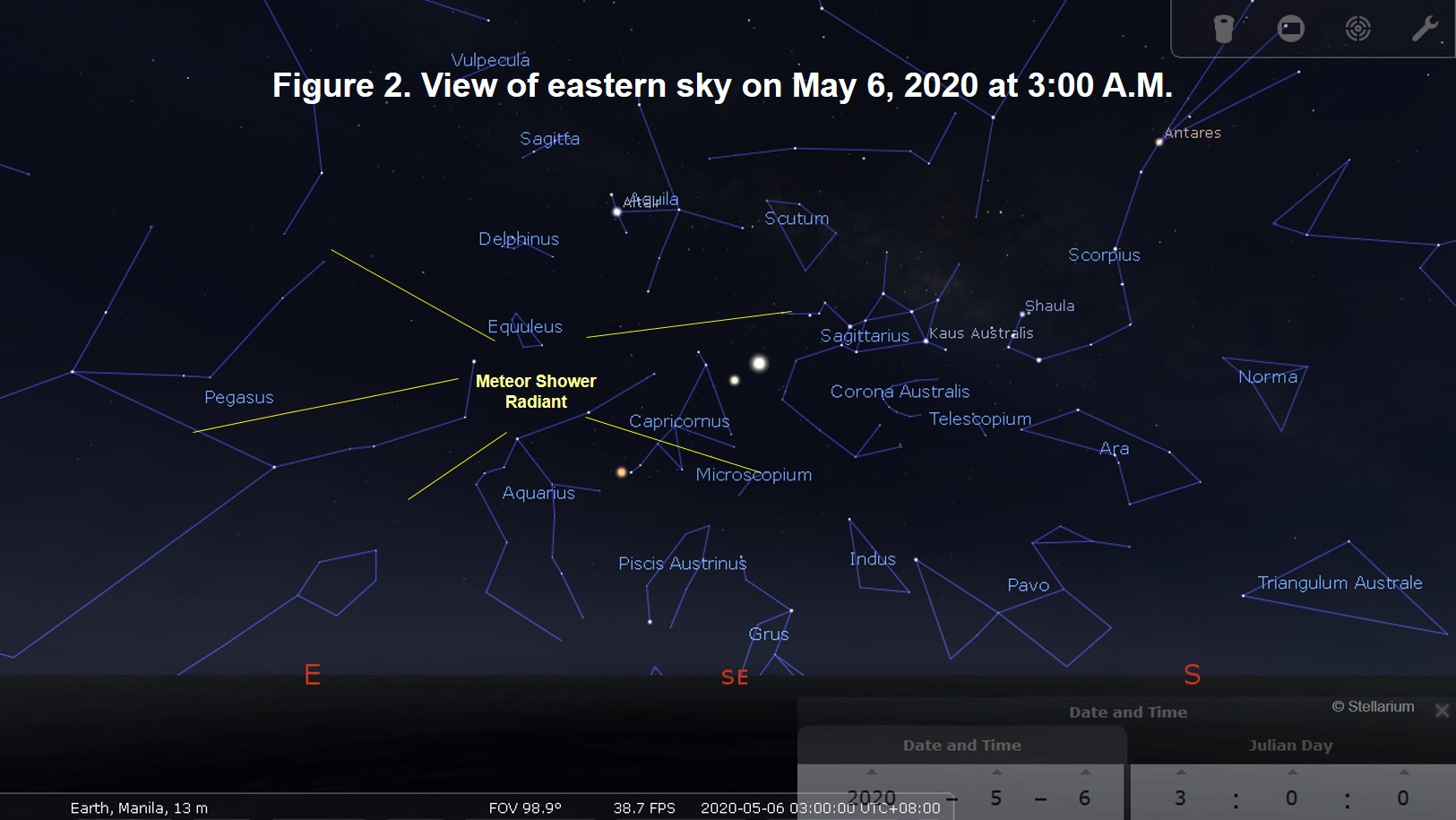 PAGASA also said the meteor shower is best observed a few hours before dawn and is more favorable to southern hemisphere viewers.
"In the Northern Hemisphere, about 20 or more meteors per hour at the pre-dawn sky of May 6 may be seen," PAGASA said. "The point from where the meteors appear to radiate is located within the constellation Aquarius, the Water Bearer." AAC